Social Sketches - a free icon set released for Six Revisions
Today I'm so pleased to announce the release of Social Sketches, my hand-drawn icon set exclusively done for Six Revisions. Initially it was made for Referrer Detector on my just-started sketch project The Daily Faces, but then I decided to make it available for public use, hence the featuring on Six Revisions yesterday.
Here is the preview of the set: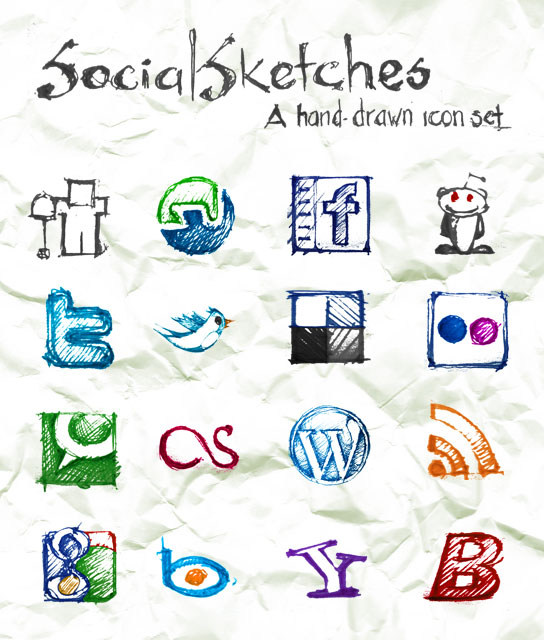 For more information and download, please head to Six Revisions' post.
P.S. I have a plan to add some more icons into the set, so stay tuned